New Release Round-Up 09-25-20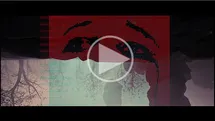 Deftones - Ohms - Warner Records
Recorded at Henson Studios and Trainwreck Studios, Ohms is an other-worldly body of work meticulously crafted by the 5 piece band. It is a magnificent tour de force and their first album in 4 years since the critically acclaimed Gore LP in 2016. The band, which includes Chino Moreno, Frank Delgado, Stephen Carpenter, Abe Cunningham, and Sergio Vega, has produced a dense LP with every member firing on all cylinders. The album also boasts a familiar collaborator in veteran producer and engineer Terry Date, who worked on 1995's Adrenaline, 1997's Around the Fur and 2000's White Pony. All of the above assembles and sets the stage to deliver Ohms; 10 tracks of raw escapism and unparalleled grooves that have made Deftones' sound singular for over two decades.
_________________________________________________________


Prince - Sign O' The Times: Remastered - Warner Records
Prince's iconic album, Sign O' The Times, has been remastered for the very first time by Prince's original mastering engineer Bernie Grundman. Primarily recorded between the end of 1985 and beginning of 1987, the era saw the dissolution of his band The Revolution, the end of his engagement to Susannah Melvoin, and the creation (and ultimate abandonment) of the albums Dream Factory, Camille, and Crystal Ball. By the end of that period of transformation, Prince emerged with one of his most urgent and wide-ranging releases to date - an epochal double album that would be hailed as a creative, critical, and commercial triumph.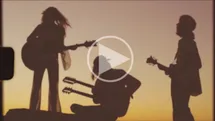 The Buckleys - Daydream - Petrol Records
The Buckleys, a three-piece band featuring siblings Sarah, Lachlan, and Molly, embody a brand of "hippie country" representing the infectious personality and spirited conscience that the band maintains. The debut album, Daydream, features the singles "Money," "Leave Me Hanging On," and the title track "Daydream" which scored a #1 single at Australian country radio, followed by "I'm Comin' For Ya (Love)," which hit #3. Nominated for New Talent Of The Year Award at the 2020 Country Music Awards Australian.
_________________________________________________________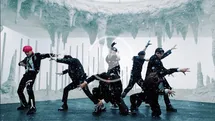 SuperM - SuperM The 1st Album 'Super One' - SM Entertainment Co
The album features 15 tracks highlighting the group's energetically hopeful vibe, conveying the members' collective message that we're all "Super" and we can overcome any hardship together as "One". The album, which will be released this week, includes 1 booklet, 1 CD-R booklet, 1 ID card, 1 ID card holder, 1 postcard, 1 folded poster, and 2 photo cards. This is an official release from SM Entertainment and Capitol Records.
_________________________________________________________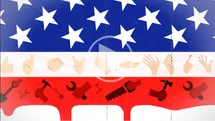 Paris - Safe Space Invader - Guerrilla Funk
In this era of reckoning for American policing, increases of racism fostered by the most incompetent president in modern times, and a global pandemic that has affected all areas of life as we once knew it, voices of dissent in entertainment have become more relevant than ever. Enter Paris, arguably one of the most politically outspoken artists in hip-hop history, with his latest album, Safe Space Invader.  Entirely self-produced and released on his own Guerrilla Funk Recordings imprint, Safe Space Invader is a brutal commentary on Black life in 2020 America, touching on the topics of police brutality, racism, gentrification, economic inequality and cancel culture, among others.
_________________________________________________________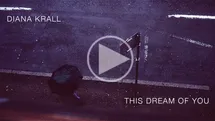 Diana Krall - This Dream Of You - Impulse Records
Diana Krall's new self-produced album, This Dream Of You, was mixed by Al Schmitt, who worked closely with her to achieve the notable intimacy and immediacy. Performances from 2016-2017 sessions, on which she collaborated with late friend/longtime creative partner Tommy LiPuma. A record for right now but also feels like a movie you might share with someone you know will stay with it until the final reel. As she says, "If But Beautiful is the overture, then `Singing In The Rain' is the end title.
_________________________________________________________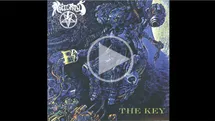 Nocturnus - The Key (Full Dynamic Range Edition) - Earache Records
One of the first bands to overtly combine death metal with atmospheric keyboards, Nocturnus' debut album introduced more technical and progressive elements into the traditional death metal formula without losing any of the brutality. The audio for this vinyl is taken from the original tapes in Full Dynamic Range, allowing the music's nuances to shine through and giving the album a more immersive and dynamic sound than ever before.
_________________________________________________________
ALSO OUT THIS WEEK

Bob Mould - Blue Hearts
Idles - Ultra Mono
The Rolling Stones - Steel Wheels Live: Live From Atlantic City, NJ, 1989
Public Enemy - What You Gonna Do When The Grid Goes Down?
Omar Rodriguez-Lopez - The Clouds Hill Tapes Pt I, II & III
Sylvan Esso - Free Love
Surfer Blood - Carefree Theatre
Reckless Kelly - American Jackpot / American Girls
Blitzen Trapper - Holy Smokes Future Jokes
Machine Gun Kelly (MGK) - Tickets To My Downfall
Dashboard Confessional - Mtv Unplugged 2.0 [LP]
Thurston Moore - By The Fire
A Certain Ratio - ACR Loco
The Hives - Live At Third Man Records
Roger Eno and Brian Eno - Luminous
Will Butler - Generations
Tricky - Fall To Pieces
TOMORROW X TOGETHER - Drama
The War and Treaty - Hearts Town
Carrie Underwood - My Gift
Lou Reed - New York: Deluxe Edition [3CD/DVD/2LP]
The Weeknd - After Hours
Peggy Lee - Ultimate Christmas

& More .....


For more information on these and other releases out this week, check out our New Releases charts by week section.