New Release Round-Up 09-04-20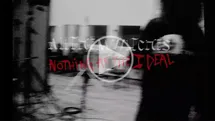 All Them Witches - Nothing as the Ideal - New West Records
All Them Witches have built a career out of playing music that can not be pigeonholed into one specific genre. Nothing as the Ideal was recorded in Studio 2 at the world famous Abbey Road with the help of longtime mixing engineer Mikey Allred. The history and vibe of that setting laid the groundwork for what was to come. The band's signature psychedelic blues riffs, relentless drums, melodic bass lines and non-linear lyrics are all present. The resulting album is a thought provoking head banger that is the band's most cohesive album to date.
_________________________________________________________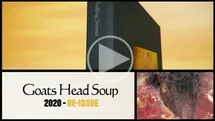 The Rolling Stones - Goats Head Soup: Remastered - Interscope Records
Another prized jewel in The Rolling Stones' unmatched catalogue is restored to its full glory. This limited edition Deluxe vinyl box set features the new stereo album mix, sourced from the original session files + Rarities & Alternative mixes including three previously unreleased tracks, Scarlet, All The Rage & Criss Cross. Mastered at half speed by Miles Showell at Abbey Road Studios, London. Also included is The Brussels Affair, recorded live at the Forest National Arena in October 1973 and pressed on 180g vinyl.

Also Available: Remastered Catalogue + Living In A Ghost Town
_________________________________________________________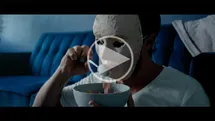 Josiah Johnson - Every Feeling On A Loop - Anti
On the cusp of releasing his first-ever solo album, Every Feeling On A Loop (ANTI-Records), songwriter Josiah Johnson is aware he wasn't supposed to be here. Just five years ago when he took a leave of absence from the acclaimed indie-folk band, The Head and the Heart, the question was less where Johnson's star would take him and more whether his struggles with addiction would end his music career. But then, he wasn't supposed to be there, either. Prior to co-founding the band, Johnson studied math and computer science in graduate school. But the magic of song led him to an open mic that changed his life. At Seattle's Conor Byrne Pub, Johnson sparked collaborations with fellow musicians who would eventually form The Head and the Heart. The group's rise was rapid. They built a loyal fanbase and zigzagged the globe, with sold-out shows at historic venues from The Fillmore to Red Rocks and festival appearances at Coachella and Lollapalooza. Their 2011 self-titled debut went on to receive RIAA Gold certification, followed by 2013's Let's Be Still, which landed on Billboard's Top 10 Albums Chart. On Every Feeling on a Loop, lush musical arrangements and harmonies support Johnson's baritone crooning. At times, the songs sound like prayers. At others, his exuberance feels like the euphoria he'd always sought, this time hard-earned and wiser. He says he feels like a new person making it, charting his journey out of the dark into the wide awake of the morning, using the magic that was his all along.
_________________________________________________________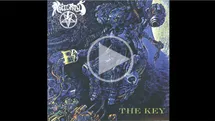 Nocturnus - The Key (Full Dynamic Range Edition) - Earache Records
One of the first bands to overtly combine death metal with atmospheric keyboards, Nocturnus' debut album introduced more technical and progressive elements into the traditional death metal formula without losing any of the brutality. The audio for this vinyl is taken from the original tapes in Full Dynamic Range, allowing the music's nuances to shine through and giving the album a more immersive and dynamic sound than ever before.
_________________________________________________________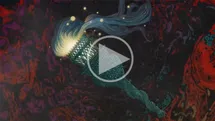 Zakk Sabbath - Vertigo - Magnetic Eye
Zakk Sabbath is the Black Sabbath tribute band featuring guitarist/vocalist Zakk Wylde (Black Label Society, Ozzy Osbourne), bassist Blasko (Ozzy Osbourne, Rob Zombie) and drummer Joey Castillo (Danzig, Queens of the Stone Age), who have been constantly gigging since 2014 with their take on the Birmingham four's early songs. Legendarily recorded in a single day in October 1969, Black Sabbath's self-titled debut was released on a Friday the 13th in 1970, and the world was never the same. "We recorded a live EP and were wondering what we could do next as a cover band, so the 50th album anniversary came just at the right time", explains Blasko regarding Zakk Sabbath's decision to go studio. "Compared to 'Paranoid', which is almost like a best-of record, the bulk of the material on 'Black Sabbath' is deep-cut, really experimental stuff that was never thoroughly explored, so that was a challenge, not to forget that we wanted to meet our own high standards." Describing the DIY process as "very productive," the three respectfully added their own flair to make for a slightly different flavor, also revisiting various live renditions and "extending a solo here or slowing things down because that's what they tended to do on stage." Titled "Vertigo", Zakk Sabbath's ode to the masters won't be available digitally, "to make the release feel authentic to the time when vinyl ruled the earth. It was such a cool time for those of us that grew up during that time. The fan experience with the physical product is irreplaceable with digital and streaming. We wanted to capture that authenticity." The songs were faithfully recorded in the spirit of the original - live in the studio and with a film crew documenting the process - culminating in a new celebration of the greatest heavy metal band of all time and the record that started it all. Gatefold LP incl. Padded inner sleeve and special vinyl mastering, ltd. Yellow Vinyl
_________________________________________________________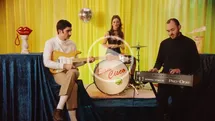 San Cisco - Between You And Me - Nettwerk Records
Between You And Me is the fourth album by the indie trio San Cisco, from Fremantle in Western Australia, town of sun-baked sandstone and sea breezes. It's an album two years and at least one sadly remembered love affair in the making. Between You and Me finds the childhood friends' open-hearted/ good times chemistry distilled to it's essence. Nearly 10 years since those first EPs, ARIA nominations and early US and UK inroads, San Cisco have made their most painstaking album sound effortless.  

 



_________________________________________________________
ALSO OUT THIS WEEK

Various Artists - AngelHeaded Hipster: The Songs of Marc Bolan & T. Rex [2LP]
Declan McKenna - Zeros
Grant-Lee Phillips - Lightning, Show Us Your Stuff
Hardy - A Rock
Aesop Rock - Float
Various Artists - Two Tone - The Albums [8 CD Box Set]
Fleetwood Mac - Fleetwood Mac: 1969-1974
Sara Evans - Copy That
Rex Orange County - Bcos U Will Never B Free
Tennessee Jet - The Country
Pop Smoke - Meet The Woo 2
Stryper - Even The Devil Believes
Lang Lang - Bach: Goldberg Variations
Gouge Away - Consider / Wave Of Mutilation [Indie Exclusive Limited Edition Vinyl Single]
Throwing Muses - Sun Racket


& More .....

UPCOMING RELEASES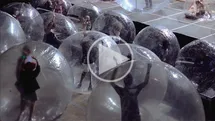 The Flaming Lips - American Head - Warner Records
American Head is the best and most consistent studio album from The Flaming Lips since the release of their most successful brace of albums The Soft Bulletin and Yoshimi Battles The Pink Robots. Similar to those albums, the 13 songs on American Head are classically structured and features the same sonic and production qualities. Kacey Musgraves (a fan who covers "Do You Realize" in her live set) is featured on "God And The Policeman".
_________________________________________________________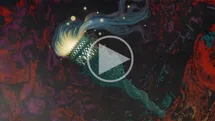 Mastodon - Medium Rarities - Warner Records
Medium Rarities is the first rarities collection from Mastodon covering their entire career. The compilation features one brand new song – "Fallen Torches". It also includes a bevy of classic covers, soundtrack contributions, instrumentals, B-sides, and live recordings on one complete package for the very first time. Among an eclectic array of covers, the musicians tackle "A Commotion" by Feist, "A Spoonful Weighs A Ton" by The Flaming Lips, "Atlanta" by Butthole Surfers, and "Orion" by Metallica. It also features soundtrack cuts such as "White Walker"[from the Game of Thrones inspired mix tape] and the soundtrack song "Cut You Up With A Linoleum Knife" [Aqua Teen Hunger Force]. Meanwhile, they get under the hood with instrumental versions of "Asleep in the Deep," "Toe To Toes," "Jaguar God," and "Halloween."   
_________________________________________________________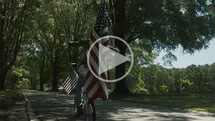 Delta Spirit - What Is There - New West Records
The whole story could've been written in the stars…  Astrology tells us a "Saturn Return" happens when the planet Saturn revolves back to the same position it held upon our birth. It typically takes almost thirty years. However, in the case of Delta Spirit, it took a little less than fifteen. The enduring California rock quintet—Matthew Logan Vasquez [vocals], Kelly Winrich [multi-instrumentalist, vocals], Will McLaren [guitar], Jon Jameson [bass], and Brandon Young [drums]—realign on their fifth full-length and first album since 2014, What Is There. As much as it reflects their journey thus far, it also ushers them into new territory as both musicians and, most importantly, friends. In the end, Delta Spirit not only return, but move forward together on What Is There.
_________________________________________________________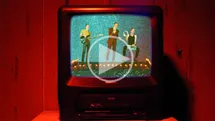 Matt Costa - Yellow Coat - Dangerbird
Produced by Alex Newport (Death Cab For Cutie, At The Drive In), Yellow Coat is a masterpiece of heartbreak, equal parts lost Sixties AM hits, folk-pop beauty and dark night of the soul music. Taking inspiration from Van Gogh's Dear Theo along with John Steinbeck's A Life in Letters, and stamped with the honesty and intimacy of something not meant to be heard, yellow coat is the product of Matt Costa penning letters to himself about the end of a relationship that lasted almost a decade.  While Yellow Coat may have started as an album about heartbreak, its sense of sadness, continued hope and perseverance also feels completely universal right now. "My songs have always been something that transcends a feeling into something that is healing," Costa adds. "I hope listeners and fans find these songs as personal and honest as they are to me."
_________________________________________________________

For more information on these and other releases out this week, check out our New Releases charts by week section.